Programming and Services
Fine Line Studios is open to our clients from 9:00 AM – 3:00 PM, Monday through Friday. We offer a variety of programming choices including fine arts activities, community outings, volunteering opportunities, social skill classes, and more.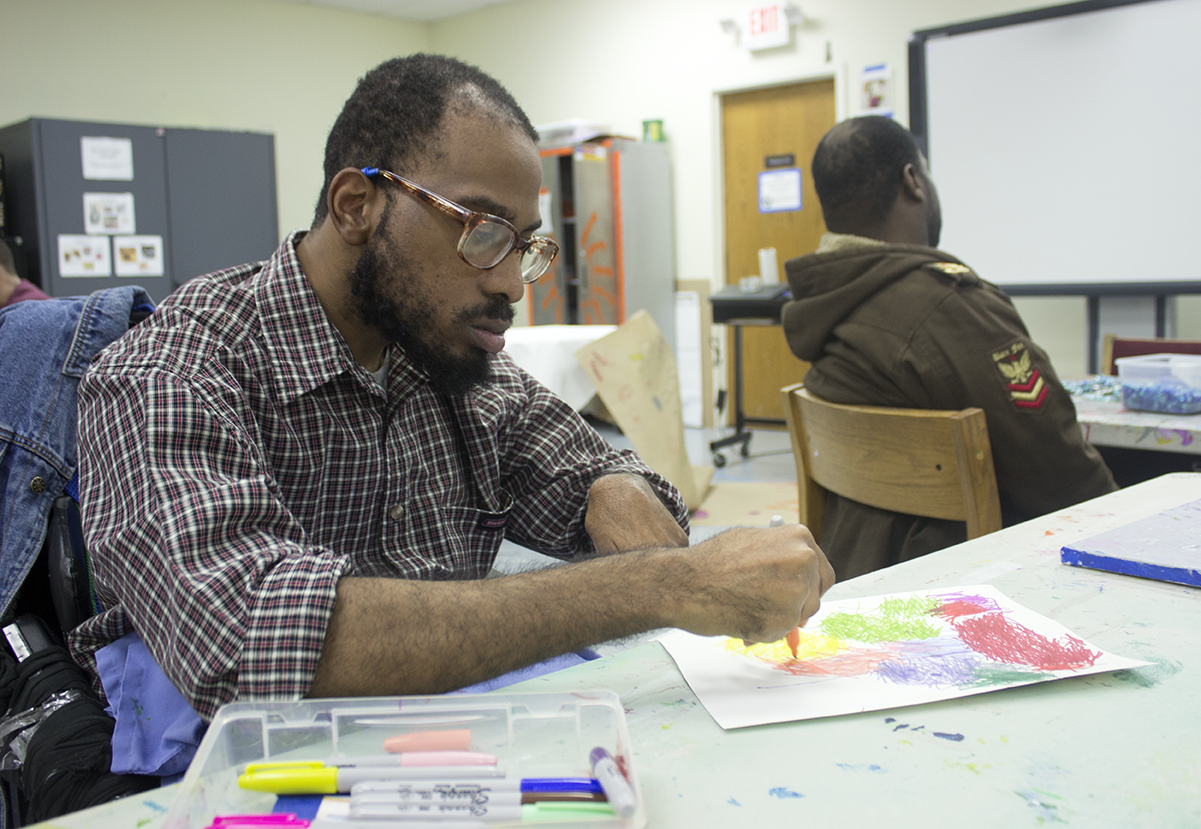 Drawing
Our studio is supplied with a variety of drawing mediums, adaptive tools, step-by-step drawing guides, reference books, and professional quality papers. Our artists draw independently and have the opportunity to learn new techniques from our talented staff.
Painting
Paint is one of the most popular mediums our artists use in the studio. We keep our cabinets stocked with gallons of acrylics, liquid watercolors, paint markers, and loads of brushes. Painting smocks are always an option, but the mess is nothing to fear!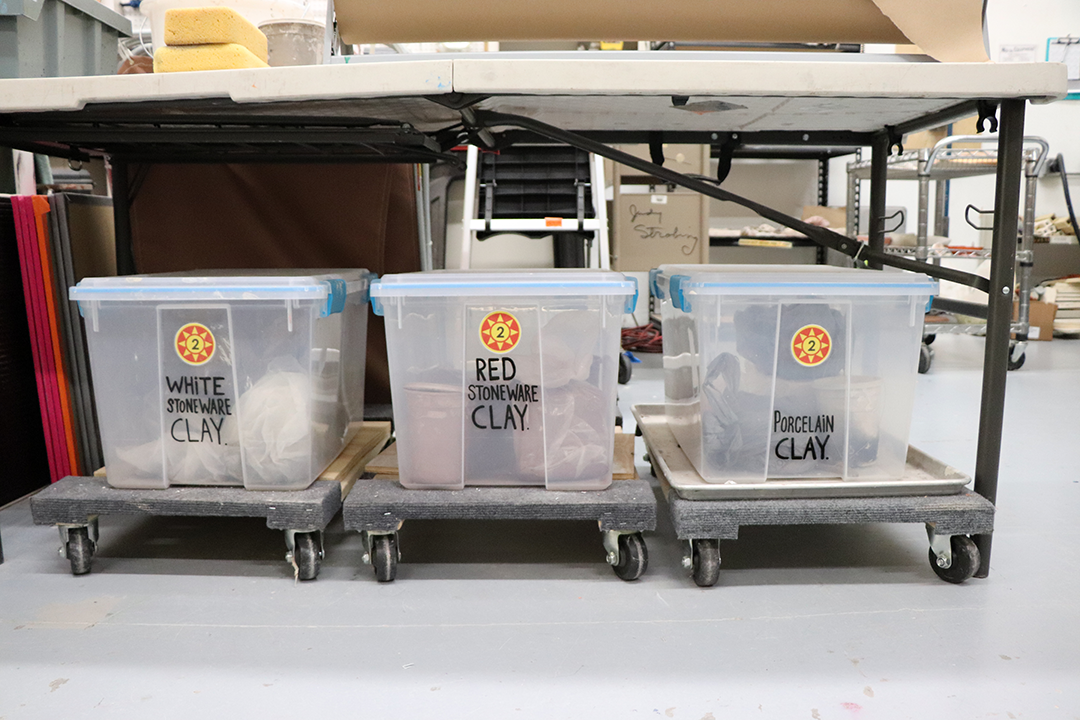 Ceramics
We use two clay bodies in our ceramics area: red earthenware clay and white stoneware. All clay projects are fired on-site in our electric kiln to low-fire and mid-range temperatures. We teach the basics of hand building with clay, including: coil building, pinch pots, slab building, extruding, and sculpting. FLS artists handcraft their ceramics projects from start to finish and use commercial glazes and underglazes to decorate their work.
Printmaking
Our printmaking studio provides our artists the opportunity to turn their unique drawings into fine art prints. We teach a variety of printmaking methods from screen-printing to relief printing to monoprinting techniques. Our most popular printmaking class is screen-printing, in which artists have the chance to print their designs on T-shirts!
Jewelry
Artists design their jewelry first, and then assemble each piece by hand. We work with professional quality beads and tools to create unique wearable art. These classes help to develop fine motor skills, a better understanding of color schemes, and the opportunity to make money from our jewelry sales.
Fiber Arts and Sewing
Working their way from hand-sewing skills, machine sewing, loom knitting, crochet, embroidery, quilting, and soft sculptures, FLS fiber artists create sellable items such as headbands, purses, pillows, hats, stuffed toys, and more!
Photography and Videography
From outings to the park and taking landscape photos to artistic photoshoots at our studio and off-site locations, our artists learn the basics of photography. Artists also participate in professionally documenting their own artwork for their digital portfolios and call-for-art submissions.
Crafts
We are always expanding our art activities and exploring new ways to be creatively expressive. We make soaps, paper, holiday cards, marbled paper, paper weaving, collages, buttons, and anything else we can think of!
Music
Our music room is a fully functioning recording studio! Fine Line Studios artists write original songs, create their own beats, play a variety of instruments, and collaborate with each other to craft unique sounds. Check out our tunes on Soundcloud HERE!
Marketing
A major motivation for our artists is the opportunity to showcase their artwork in the community, sell their creations, and become more independent through the arts. Our artists participate in matting and framing their 2D work, labeling and pricing their pieces, organizing their portfolios, developing their artist statements and biographies, and applying to Calls for Art within the local art community.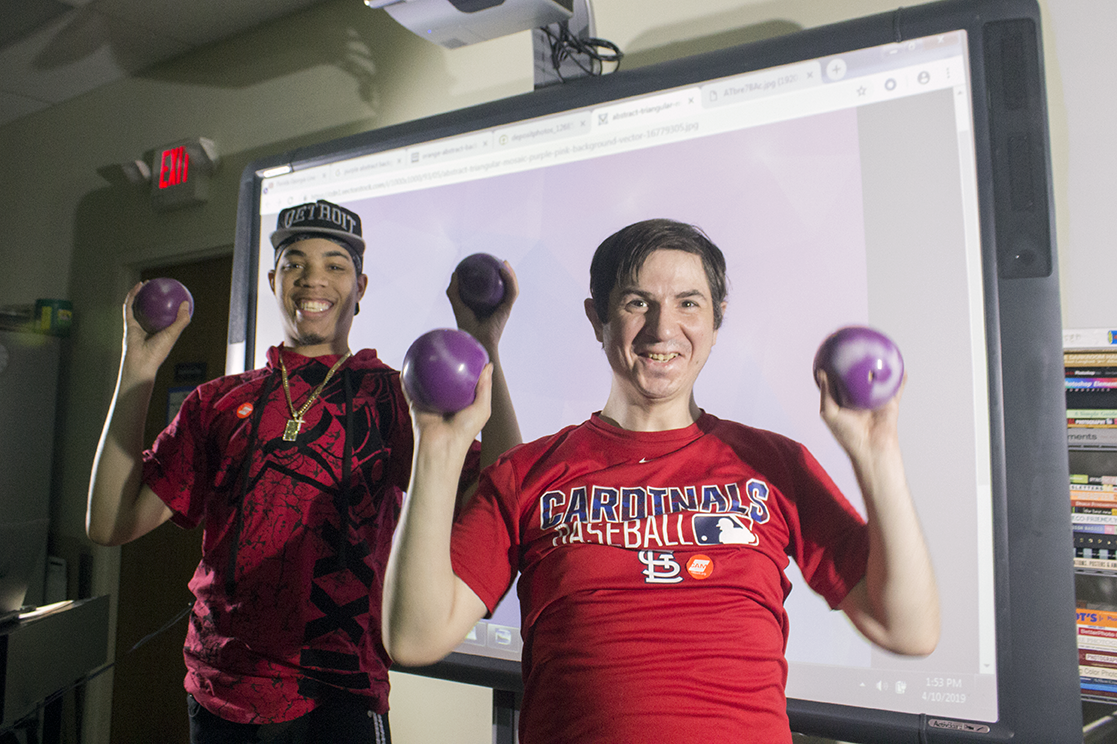 Exercise
In order to promote healthy lifestyle choices we offer exercise activities to our artists, both at the studio and in the community. Some of our artists enjoy participating in line dancing at a local library. Others visit the St. Charles Rec Plex to walk the track, use cardio equipment and weights, or go swimming. At the studio, our staff instruct yoga, dance, and fitness classes.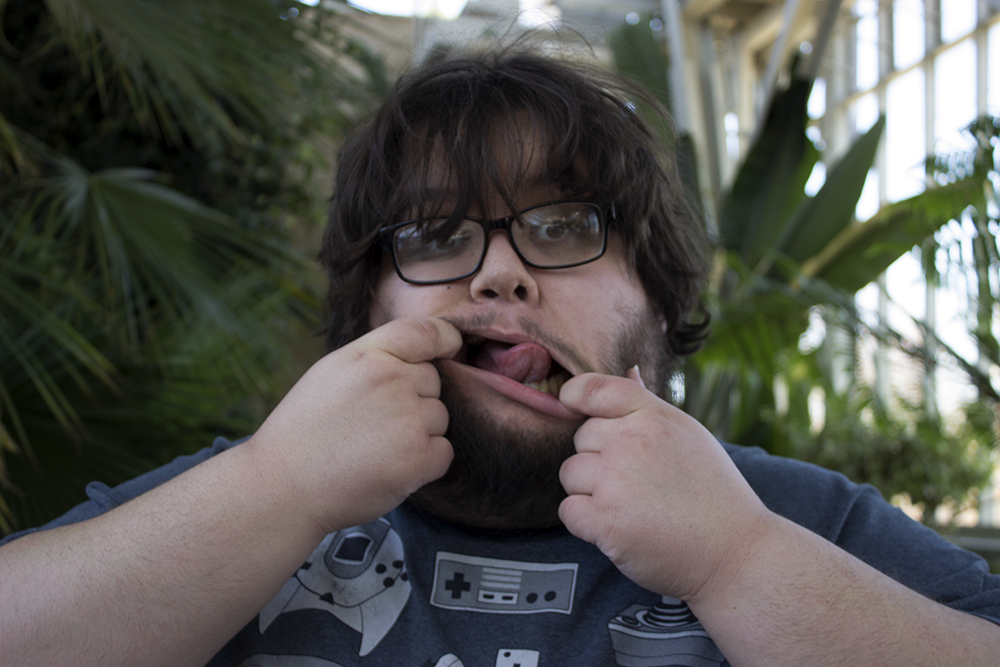 GARDENING
We take pride in making our studio and the surrounding space beautiful and kept. Our artists decorate planters and help plant a variety of seasonal flowers, fruits, and vegetables.
Community Outings
We think it is incredibly important for our artists to connect with their community, experience local art, and feel inspired. We regularly visit museums and galleries, as well as local parks, the St. Louis Zoo, the Butterfly House, libraries, art supply stores, and more. We are always looking for new and exciting places to visit and explore!
Volunteering
Volunteering is a great way for our artists to develop job skills, give back to their community, and feel empowered. We volunteer at the St. Louis Area Foodbank, St. Patrick Center, Hospice Care, Perennial, and wherever we feel we can help.